The video game, rated suitable for children ages 12 and over, has attracted gamers across the planet as well as clever scammers looking to take advantage.
While the objective of the game is to survive, Ford and law agencies want parents and their kids to also look out for schemes that could seem to be a part of the game that could drain their bank accounts.
The typical Fortnite con, according to AG Ford, involves the game's virtual currency, "V-Bucks", which can be used to purchase things like upgrades, outfits and the sensational in-game dance options.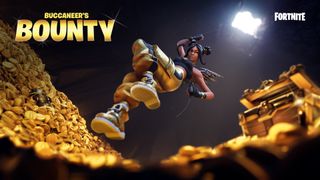 While users can play the game for free, V-Bucks have helped generate $2.4 billion in revenue last year for the game.
RELATED| STUDY: Nevada most targeted state for tax season scams
Common Fortnite scams use V-Bucks, baiting gamers with "V Buck generator" site links that offer coupons or codes for free V-Bucks, which usually cost the gamer his or her personal data or credit card billing information.
Many of these sites are difficult to spot as they look legitimate and mislead the user into purchasing things they'll never receive or redirect the user to different sites which eventually require the user to share a code from their game account.
This gives scammers access to payment information.
Senior Deputy Attorney General Laura Tucker says, "Young users are more vulnerable. They may not be as aware that it is a scam. Kids want to get more V-Bucks so they can purchase characters and dances and things like that. So, the scam is badically exploiting that."
Some of these scam sites trick the user into clicking ads which generate click revenue or download malware onto the user's device.
RELATED| Nevada Attorney General warns against scams focused on romance & companionship
Don't be fooled by authentication emails, either, as this is only to maintain the appearance of legitimacy.
These emails are, in reality, phishing scams.
AG Ford gives the following tips to avoid these Fortnite scams:
Only use official websites for Fortnite like fortnite.com and epicgames.com for any purchases related to the game
Do not click links taking you to a third-party website
Never use V-Bucks generators
Never share personal information, data or account information online
Be creative and come up with a strong password
If available, use two-factor authentication
Never tell friends your login credentials
Avoid using debit cards for purchases as credit cards offer more security protections and are not links to accounts with a limited amount of money
Tucker says that the number of complaints from Fortnite users according to to Epic.com is around 53,000 per month.
Another way for parents to allow their kids to get extra perks without entering personal information is through gift cards.
This warning has parents in the valley area on alert and finding other ways for their kids to get extra game perks without entering their personal information.
"A lot of times, too, we buy the gift cards. That way it's purchased on the gift card, and we don't have to worry about putting our credit cards out there," said Las Vegas parent Robbi Falcon.
If you think you've been victimized by a Fortnite scam, submit a details report on the Fortnite support page and contact your credit card company to dispute the charges.